ActionAid Palestine to Respond to Women's Needs and Interests in H2 to Promote Responding to COVID-19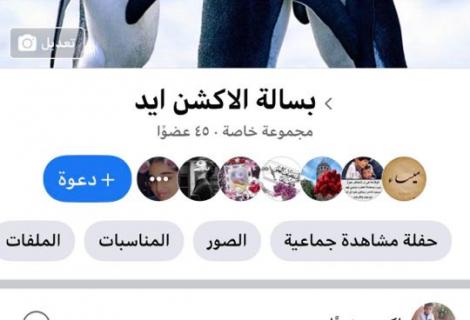 Integrating Gender Lens and Analysis Approach in Response Plans
ActionAid Palestine(AAP) responded to the needs and interests of Palestinian women in the Old City of Hebron(H2) in the south of West Bank through its project of "Valiance "Basala"-Empowering women in H2" funded by Australian Government - Department of Foreign Affairs and Trade(DFAT).This response includes conducting electronic awareness workshops targeting more than 80 women through social media and available technological means to promote responding to coronavirus and changes it creates in Palestinian community as other communities in world. The response focused on the needs of women as they are mostly affected in crisis times and they form the first line of defense for their families and communities.
The response was proactively designed by integrating the approach of gender lens and analysis -focused response in AAP's contingency response plan to be more effective for all and especially for the most marginalized. Women's needs in the field of health and safety were reflected in this response focusing on community and organizational reactions to responsibilities and roles played by women and promoting their leadership and contribution. In addition, the designed recovery plans should be linked to gender equality, health and economy. 
In Palestine, women perform nearly five times as much unpaid care work as men, while globally, women make up 70 per cent of social and health workers. When health systems are overloaded in responding to Covid-19, a greater burden is placed on women to care for the sick at home. This makes them more exposed to contracting the COVID-19 virus. At the same time, studies and data point to the fact that when households are placed under pressure in contexts of home quarantine, the risk of domestic violence tend to increase.
The approach of a gender-focused response is integrated into  all AAP's interventions that have been taken since the outbreak of pandemic in Occupied Palestinian Territory (oPt).This integration was adopted in distributing medical protective equipment and hygiene products on families in home quarantine, infected people and neediest families whose economic situation have been affected the most due to the lockdown and  loss of their livelihoods.
Besides, Women are targeted through campaigns and awareness workshops that aim to raise their awareness on issues of tension, worry, techniques for dealing with stress resulting from staying at home due to the spread of virus. They were educated on how to deal with children and seek assistance from relevant organizations, and prevention methods. Campaigns focused on disseminating messaging and general health information on COVID-19 prevention, case management and anti-stigmatization. This helped to ensure that information shared was relatable and delivered by a trustworthy source to contain the spread of COVID-19.
With the use of current influential local women's networks through social media, communication with women significantly promotes rebuilding better, stronger, equal and resilient communities. This communication will also build the solidarity among the women themselves.
The project staff members cooperated with psychosocial counselors from the Palestinian Family Planning and Protection Association (PFPPA) to deliver workshops through social media. This cooperation will contribute in the success of national efforts aiming to promote the role of women in processes of decision making related to the means of preparedness and response to COVID-19.
Khadija Abu Madi is a Palestinian woman living in H2 suffering from marginalization and protection threats resulting from settlers' violence said: "we have learned a lot about COVID-19 prevention means. We had suggestions on how we should utilize time we spend in home quarantine to ease the burdens on mothers. We also have suggestions for organizing group activities to create an atmosphere of cordiality inside the household".
Background Information
ActionAid
ActionAid is ActionAid is a global federation working for a world free from poverty and injustice. It is a leading international charity working in over 45 countries. We work with the poorest women and children in the world, changing their lives for good. Our local staff provide immediate, hands-on support to women and children living on the margins of survival. Together we demand action at local, national and international level. We don't walk away until we've achieved lasting change.
ActionAid in Palestine (AAP) is a part of that federation which started its work in Palestine in 2007 to strengthen the resilience of Palestinian People as ActionAid believes that they should enjoy their rights to freedom, justice and self-determination. AAP implements a number of programs through its engagement with communities and women and youth groups seeking to empower them and enhance their influential civil and political participation to understand their rights and undertake collective activism to address the protracted rights violations resulting from the prolonged occupation of Palestine. AAP works simultaneously to enhance their leadership capacity and knowledge to practice their citizenship in holding authorities and other duty bearers to account.
For more information, please contact
Riham Jafari
Coordinator of Advocacy and Communication in Gaza Strip and West Bank
Mobile:
+972 (0) 595242890
Office:
+972 (0) (2) 22 13 137
Email: