ActionAid Palestine to Support Technological Infrastructure of Palestinian Schools in Area "C' and H2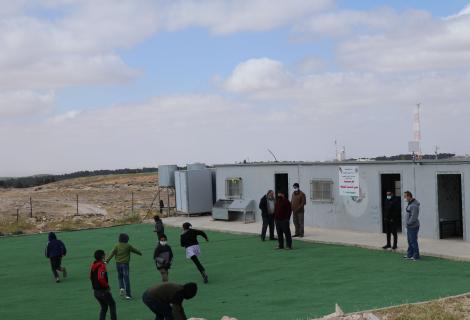 Through its program of "Child Sponsorship" in coordination with the Palestinian ministry of education, ActionAid Palestine (AAP)provided 41 Palestinian schools with laptops to strengthen their technological capacities needed for delivering quality online education during COVID-19. This support aims to ensure that education is a basic human right that should be protected and maintained.
(Photo of donating laptops for the directorate of education provided by ActionAid Palestine for schools in marginalized areas in the south of West Bank -copy Rights for ActionAid Palestine of 2021)
This support targets schools located in remote and marginalized areas in south of West Bank and the old city of Hebron (H2). Those areas are parts of Area "C" which accounts for 60% of West Bank and remains under full Israeli control.