ActionAid Palestine Supports Palestinian Youth-Led Responses Fighting COVID-19 to Drive Social Change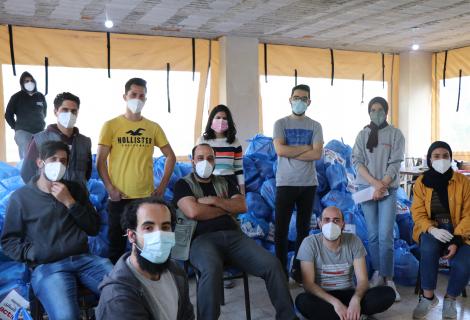 Through its "Civil Society and Democratic Participation of Palestinian youth" programme, ActionAid Palestine (AAP) supports the meaningful participation of Palestinian young people to take part in both, the response to COVID-19 pandemic and broader democratic participation. For their part, young people continue to advance health and safety measures whilst performing their duties as researchers, activists, innovators, and communicators.
(photo of members of youth groups during preparedness and response actions conducted by AAP in Bethlehem)
Palestinian young people are often excluded from decision-making spaces related to the distribution of (or access to) the resources necessary to design, implement and monitor interventions focused on, or which have an impact on youth. 
APP supports young people to organize themselves into networks with the affected populations, strengthen their capacity to mobilize and advocate but also manage resources that are reducing the severity of the crisis whilst empowering youth leadership.