Ikhilia Women Cooperative" in Jordan Valleys: Model for Healthy Food, Land Protection and Economic Empowerment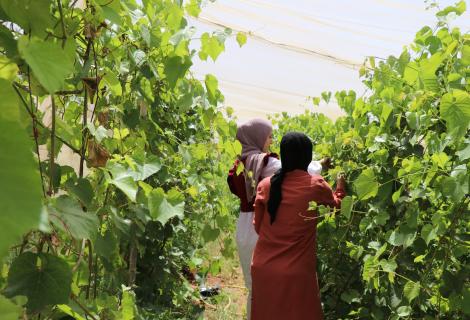 Ghadeer abu Zainah is a young Palestinian woman living inTubas in the Jordan Valleys. Ghadeer wakes up every day to join other 10 young women to work in their cooperative they established. They named it with "Ikhailia Cooperative" for a well-known herb in their area that is used for strengthening immune system.
(photo of a Palestinian Young Woman, Ghadeer Abu Zainah in "Ikhilia Women Cooperative" she established with other 10 women in  the Jordan Valleys)
"Ikhilia Cooperative is a women cooperative that has been established in 2021. Women wanted to use their leisure during COVID-19 in utilizing their land to grow vegetables and produce organic and health products. Women also purchase vegetables that are sold with cheap prices in local markets to produce pickles and dried herbs that are used for medical purposes.