ActionAid condemns Israeli raid of Palestinian human rights organisations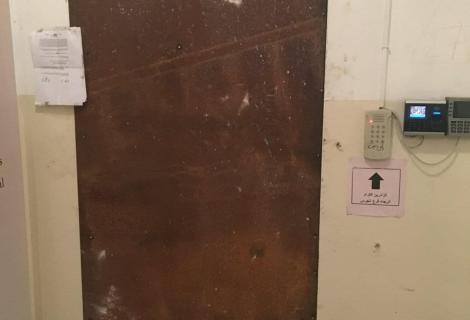 Israeli forces have raided the offices of several Palestinian human rights advocacy groups, which they had previously labelled as "terrorist organisations", closing them down and reportedly seizing assets and documents.
These are organisations that actively document human rights violations committed by Israeli occupation in occupied Palestinian territories (oPt) and advocate for the rights of Palestinian people in national and international forums.
Commenting on the raids, Ibrahim Ibraigheth, Country Director of ActionAid Palestine, says:
"We strongly condemn these actions. These attacks are another way of the Israeli occupation trying to assert its authority and undermine the work of human rights organisations in Palestinian territories. It's an attempt to prevent such organisations exposing Israeli violations committed against the Palestinian people and is completely unjust.
"We stand in solidarity with Palestinian human rights organisations, who are working to stand up for the rights of the Palestinian people. Such attacks are in contravention of international humanitarian law, to which Israel must be held accountable. Only with pressure from the international community can we bring about justice for Palestinians."
Ends.
For more information, please contact Samantha Bandak, Media Manager, on samantha.bandak@actionaid.org